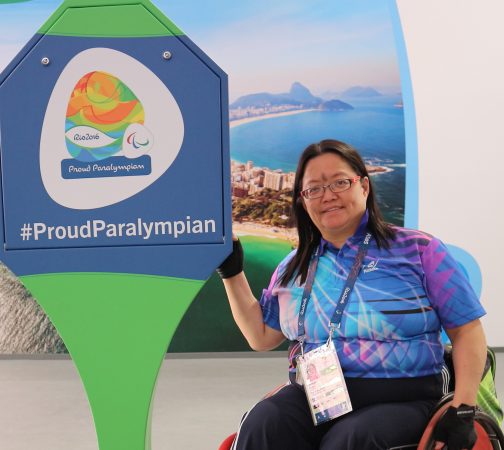 Being a crazy enthusiastic wheelchair table tennis player, I have participated Paralympic Games for 8 times including 1984 in Stock Mandeville of United Kingdom, 1988 in Seoul of South Korea, 1992 in Barcelona of Spain, 1996 in Atlanta of United States of America, 2000 in Sydney of Australia, 2008 in Beijing of China, 2012 in London of United Kingdom and 2016 in Rio of Brazil. In between, I have achieved brilliant results by capturing one gold medal and two silver medals in the Games.
In the past ten years, to sustain my sports life and to represent Hong Kong in international games continuously, I needed to be self-financed for the training and tournaments at times. Thanks so much to my private sponsors for their generous financial contribution as partial expenses for my expensive training and tournaments,
Today, I still bear ambitious wish to join Paralympic Games for the 9th time which would be held in Tokyo of Japan. To make good preparation and planning for the coming 4 years, your monetary support is indispensable.
Thank you.
For enquiries, please contact me at
Tel.: 852 + 966 11 030
Email: agnes@easytake.com
Website: http://agnes.easytake.com

Direct pay-in to Bank Account
 Bank Name:

The Hong Kong and Shanghai Banking Corporation Limited

 Bank Address:

 Kowloon City Office




1/F, 18 Fuk Lo Tsun Road, Kowloon City, Kowloon, Hong Kong

 Account Name:

 Wong Pui Yi

 Account Number:

 004 – 014-521199-883
*Foreign currency is accepted.