After eleven years, Japan finally held table tennis tournament again. This time turned to Tokyo, a very congested city. This tournament attracted many players from various countries because Paralymic Games would be held in Tokyo next year. We all wanted to get used to Tokyo's environment, weather, logistics ……
The tournament was impressed to be a very well organized one. The event ran smoothly, particularly the transport arrangement. Not only we don't need to struggle with other players to get to the bus, but also we don't have to wait much time to get to the bus to the venue. The lunch boxes were delivered systematically while the dinner meals were provided in a proper way. The venue was beautifully decorated though not in a very flowering style.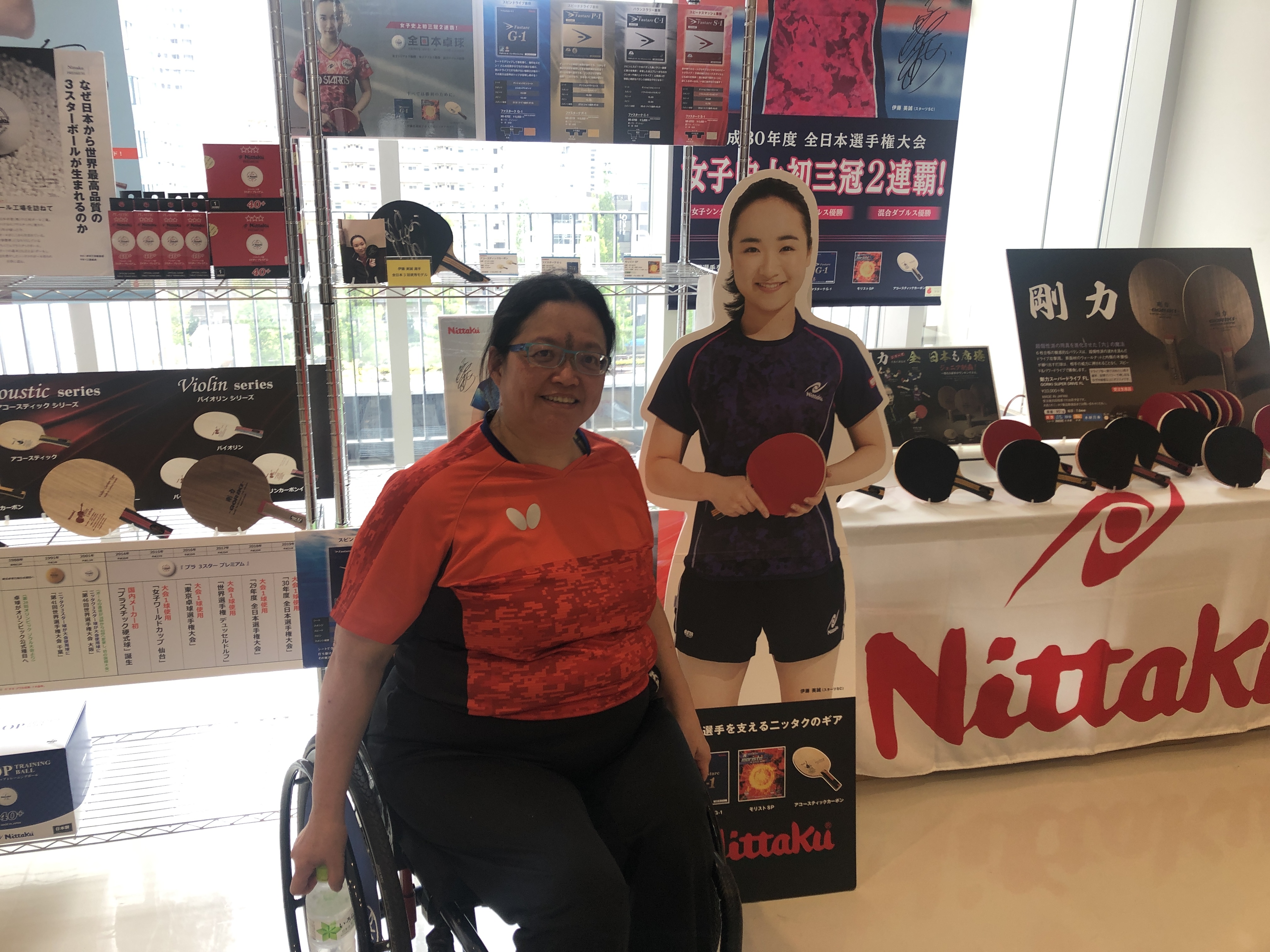 The extremely obstacle rested on the accommodation. It was because the width of entrance of bath, which only had 58 cm with 15 cm step, making wheelchair not able to enter. Although the volunteer tried great effort in solving the problem, it still posed much inconvenience for me to enter the bathroom for toileting and showering. I had to place a small chair in front of the bathroom entrance to make myself transfer into it. To reduce the use of the room's bathroom, I would always go to the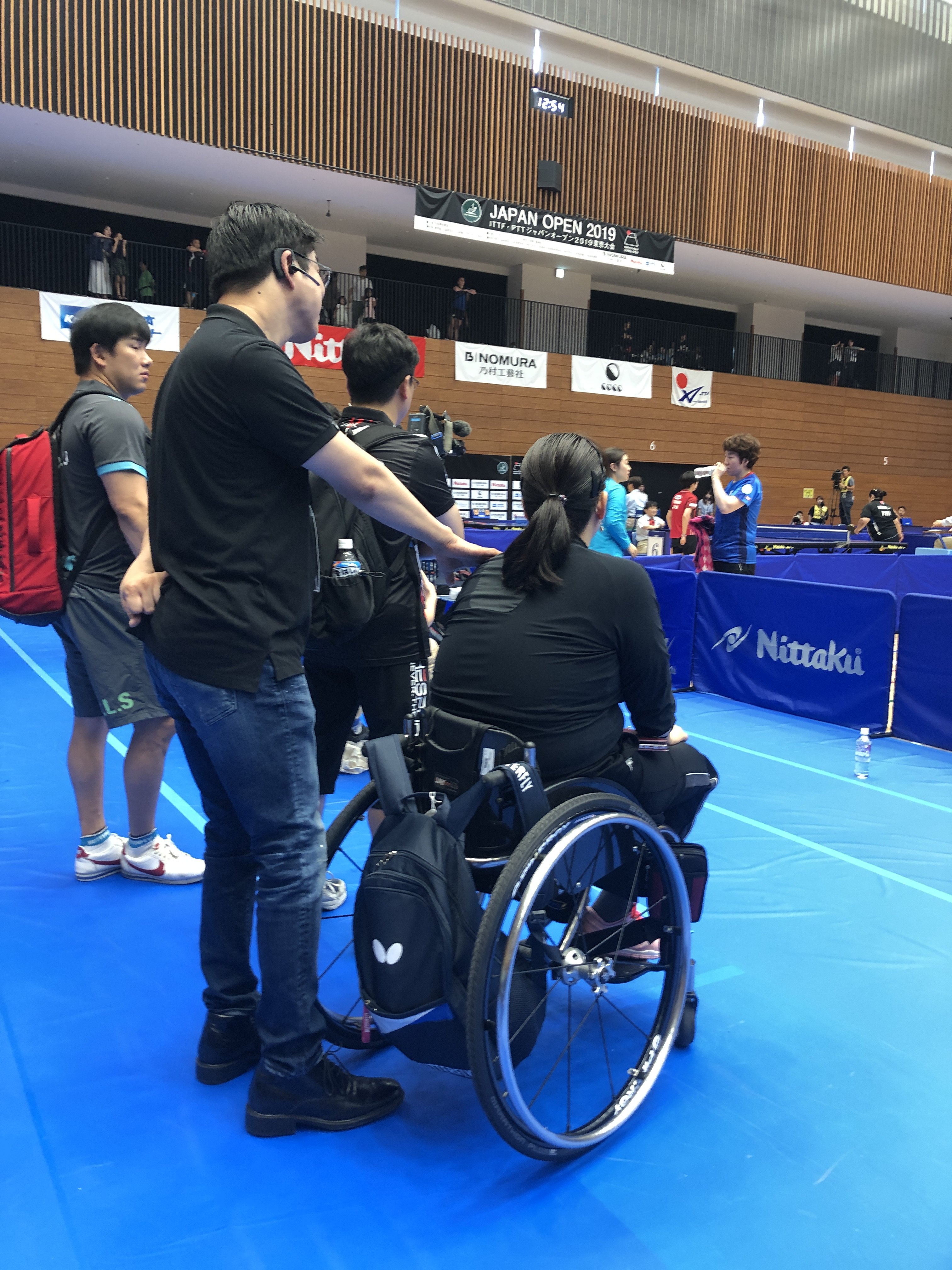 hotel's public disabled toilet after going out or returning room. The only good point was that the hotel, which located in a large shopping complex, such a way that I could frequently go out for shopping and dining. Besides, I could easily transport to other districts because the hotel was very near the JR train station.
Overall speaking, Japan Open 2019 is one of the best tournaments I joined in the past years. I shall participate again if Japan held any competition in future.